It's hard for me to believe it's already November. Just this past week, I turned 32. When I was a kid, 32 seemed so old. I remember thinking people in their 30's had it all figured out. I now understand that no one knows what the fuck they're doing at any age. You just get better at faking it. I mentioned to a friend recently that I still dream about kicking my bare feet in the muddy creek outside of my childhood home, but now I have to pencil in creek time according to my work and life schedule. We are all kids at heart, we just eventually become kids that have to pay bills. Yuck.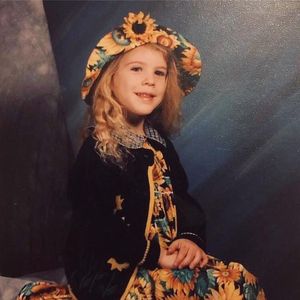 Perhaps it's the introspection that comes with this time of year, but lately I've been feeling disconnected from myself. While I'm working hard at two jobs and am only 9 credits away from graduating with an MPA, there are many days when all I can think about is creating. Creating art, creating music, creating community– these are the things I really feel compelled to do. Over the weekend, I was back in Cleveland to write a song with my friend Adam and perform original songs at Project DREW's veterans tribute. I always feel most myself in those moments. When I first started playing guitar at eleven, it became my rock, so to speak. As a kid that moved around a lot and went through some big changes, I often felt displaced. Even now, I struggle to feel like I have a home. When I'm writing or making music, or connecting with the community through art, I feel at home. I plan to use my MPA in an organization that creates spaces where more of this connection is possible. It all comes together eventually, right?
Ok. So a few music announcements… 
I'm going to be releasing one song a month over the next few months while people are stuck inside and stuck in their feelings. The first song is called "Lolita" and was a collaborative effort with my buddies Matt DeRubertis (bassist who releases original material under SEER Music and plays with me often) and Spencer Martin (talented producer who produced my album From Birth, to Breath, to Bone). Here's some single art for your liking: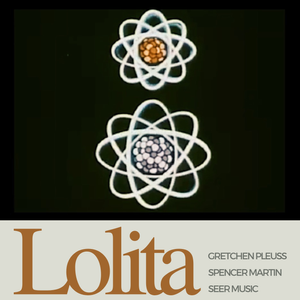 Lolita will be released digitally on Friday, December 2nd. On Sunday, December 4th, we'll be showing a visual I made for it at Jenks Building in Cuyahoga Falls, OH. Stay tuned to my website or socials for details as December gets closer. 
In January and February, I will be releasing two stripped down tracks I recorded with my buddy Tuck. I'm really excited about how they turned out.  
Next spring, my buddy Adam Reifsnyder and I hope to have some tracks recorded and ready for release. If you haven't heard our duet, "Pining," check it out wherever you stream music these days. You'll get a taste of how we sound together. 
That about sums it up. I'm looking forward to the slow pace of winter, the excuse to stay inside and read, and the moments I plan to spend with family and friends around the holidays. Stay warm.
11/09/22