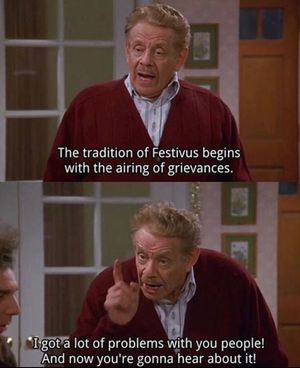 Happy Festivus! I promise I won't air any grievances. For the first time in a while, I have none.
I've always found that there are seasons for tough, focused action and seasons for rejuvenation and play. This has definitely been a season for action. 
I love where I am. Someone intuitive recently said to me "I can tell you've gone through the Dark Night of the Soul because you're grateful. You're glowing." It's really true. Maybe it's the Vitamin D supplements I'm taking, but I'm heading into the winter with an unimaginable sense of calm. I'm nurturing myself. I'm rebuilding. I'm working two jobs and I'm in school, but those are my choices. That's what it takes to support myself (and my dog) right now, so I'm making the best of the busyness. I'm moving into a new apartment in January. It's important to me to christen that space as a safe haven– a space where I can ground myself. I think whether you live alone or with someone else, it's very important to have a designated space where you can get in touch with that inner voice and child. I have been missing that in Michigan and I'm finally ready to make room for it, literally and figuratively.  
Creatively, there are a few things worth mentioning: 
My new single "Lolita" is officially live! Listen here.  
Lolita was a collaboration between me, Spencer Martin (who produced my album From Birth, to Breath, to Bone), and SEER Music (you may know him as Matt DeRubertis– he often plays bass with me). Check out this article to learn more about the song and watch the music video. 
I spliced the music video together using archival footage from the 40's, 50's, and 60's. I love editing old animations and films to tell new stories. It's a good way for me to focus my creative energy into something productive when I don't feel like writing or singing. I hope someday I might be able to invest more time into film work. 
As for future releases, I have two songs coming out in January and February that were recorded acoustically with Tuck Mindrum. I'm really happy with them and I think they're a nice way to ease into the new year. Here's the single art for the first track. Stay tuned for more details.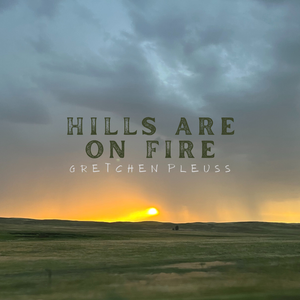 Happy Holidays. I hope no matter what holiday you celebrate or don't, you know you are loved. This can be a tough time of year for many, so don't hesitate to reach out.  
On a lighter note, here are my top 5 Christmas movies. If yours are different, you're wrong :)  
It's a Wonderful Life. I leak like a broken levee every single time I watch this.  


 

A Christmas Carol (1984 with George C. Scott). I love this version. It's dark and melancholy, as Dickens intended.


 

Christmas Vacation. I mean, c'mon. "Can I refill your eggnog for you? Get you something to eat? Drive you out to the middle of nowhere and leave you for dead?" 


 

Jim Carrey's "The Grinch." Jim Carrey is my favorite overactor. 


 

Home Alone 1 & 2. This is a two-for-one because I'm obsessed with the pigeon lady in the second one, but the first is a classic. 
Love you all.